LISTINGS
110 W. Vine Street
110 W Vine Street - Lexington, KY 40507
[formlightbox_call title='lightbox form' class='1365668968230']Email Robert About this Listing[/formlightbox_call] [formlightbox_obj id='1365668968230' style='' onload='false']
[/formlightbox_obj]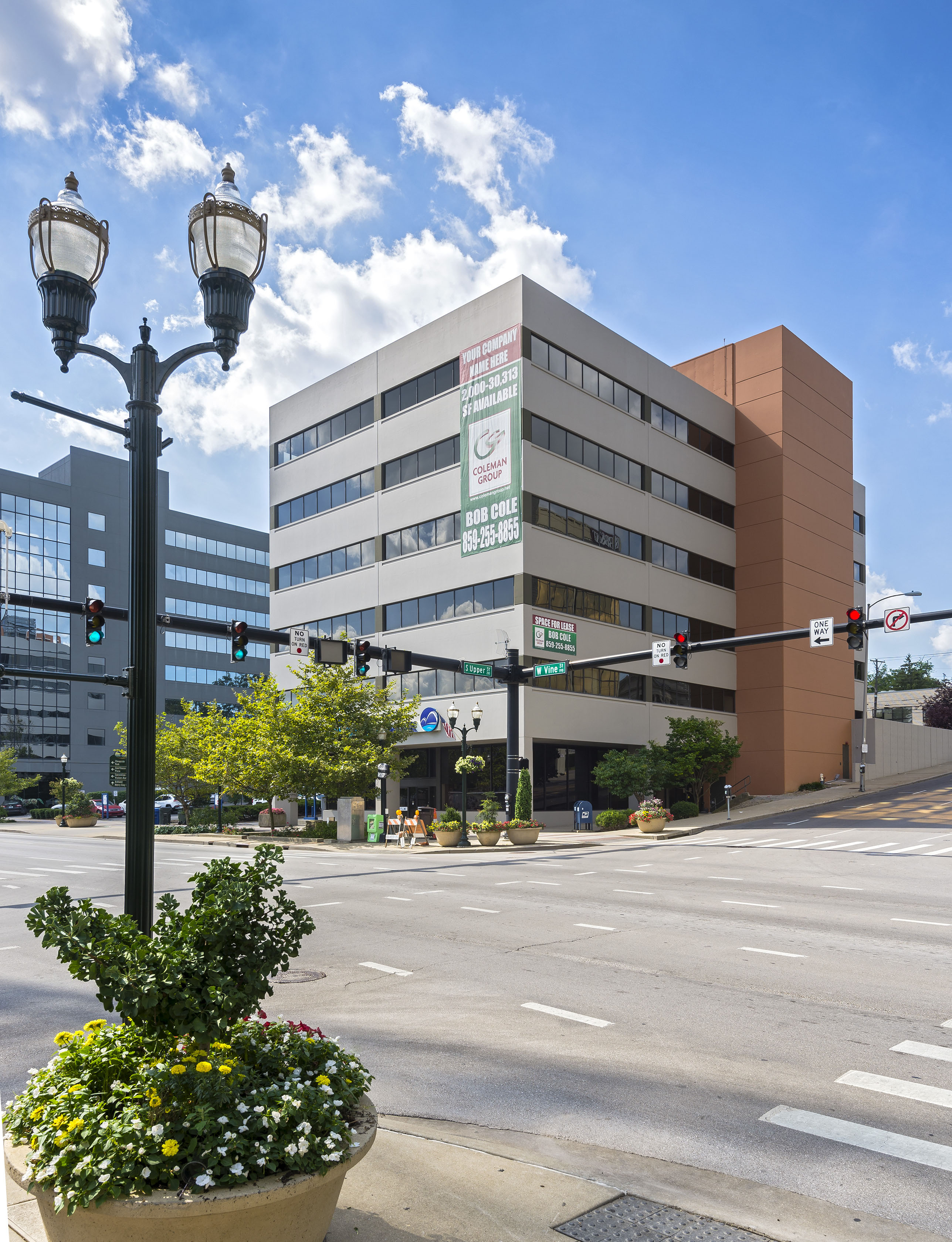 PROPERTY DESCRIPTION
HIGHLIGHTS
110 West Vine Street is a 6-story high rise office building in beautiful Downtown Lexington. Parking is on-site and reserved. 24-hour on-call maintenance makes this an excellent office choice. Located at the corner of Vine Street and Upper Street, 110 West Vine Street allows for easy access to and from the property for employees and clients. It is also in close proximity to government and judicial facilities.

Downtown Lexington/Great Location
Reserved, On-site parking
Easy access to Interstate
The third, fourth, and fifth floors are connected by a spiral staircase.
LISTING CONTACT
PROPERTY DOWNLOADS / LINKS
Robert L. Cole
President & Principal Broker
Phone: (859) 255-8855
Fax: (859) 455-8069
Email: bcole@colemangroup.net
General Flyer
Area Map
PROPERTY STATISTICS & AVAILABLE SPACE
Overall Statistics on this Property
Space Available:


100% LEASED

Property Type:


Office

Property Sub-Type:


Office Building

Bldg.
Size:


42,696 S.F.

Bldg.
Class:


A

Year
Built:


1979
©2013 Coleman Group, LLC
All Rights Reserved