ABOUT COLEMAN GROUP
THE TEAM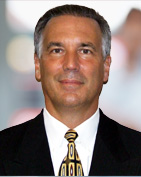 Bo Lanter
Licensee
Career Summary
Although Bo is new to the real estate industry, he brings excitement and new opportunities to Coleman Group. Due to his entrepreneur background and vast business contacts, the expectations for growth and success in the industry are a welcome trait. Bo attended the University of Kentucky on a full basketball scholarship and graduated with a business degree in 1982.
After UK, his business experience began in the satellite industry as a co-owner of Starpath Corporation that grew into one of the largest satellite distributors in the country.
Since that time Bo has focused the majority of his business opportunities in the intellectual properties industry and has developed numerous products, trademark and business concepts patents. Due to the nature of that industry and his background of dealing with both start-up companies and high profile venture capital groups the connection to the commercial real estate industry is a natural one.
Education
University of Kentucky
©2013 Coleman Group, LLC
All Rights Reserved