LISTINGS
679 W Main Street
679 W Main Street, Lebanon, KY 40033
[formlightbox_call title='' class='1365672591519']Email Isa About this Listing[/formlightbox_call] [formlightbox_obj id='1365672591519' style='' onload='false']
[/formlightbox_obj]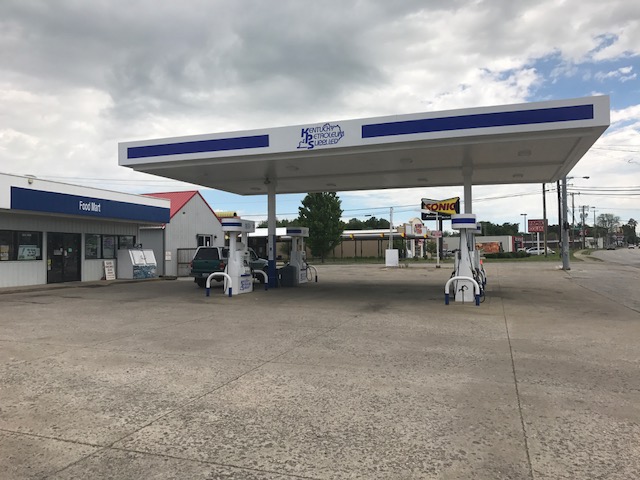 PROPERTY DESCRIPTION
HIGHLIGHTS
Service station and real estate located on Main Street in Lebanon, KY for sale. The gas service consists of four (4) pump stations with eight (8) sides, three (3) 8,000 gallon tanks of which 1 is diesel. The tanks are approximately 29 years old and the pumps are approximately 10 years old. Gas sales range from 15 - 16 thousand gallons per month. Inside grocery/deli/retail sales average $40,000 per month and lottery sales average $77,000 per month. Store hours are Monday through Friday 4am - 9pm, Saturday 6am - 9pm and Sunday 7am - 6pm. The gas service provider once was Shell and now operates under Kentucky Petroleum Supplied. The contract is short term.
LISTING CONTACT
PROPERTY DOWNLOADS / LINKS
Isa Mashni
Executive Vice President - Leasing
Phone: (859) 255-8855
Fax: (859) 455-8069
Email: imashni@colemangroup.net
General Flyer
Area Map
PROPERTY STATISTICS & AVAILABLE SPACE
Overall Statistics on this Property
Property Type:


Retail

Property Sub-Type:


Service/Gas Station

Property Use-Type:


Business and Real Estate for Sale

Sale Price:


$649,000

Bldg.
Size:


+/- 2,400 S.F.

Lot Size:


13,678 S.F.
©2013 Coleman Group, LLC
All Rights Reserved